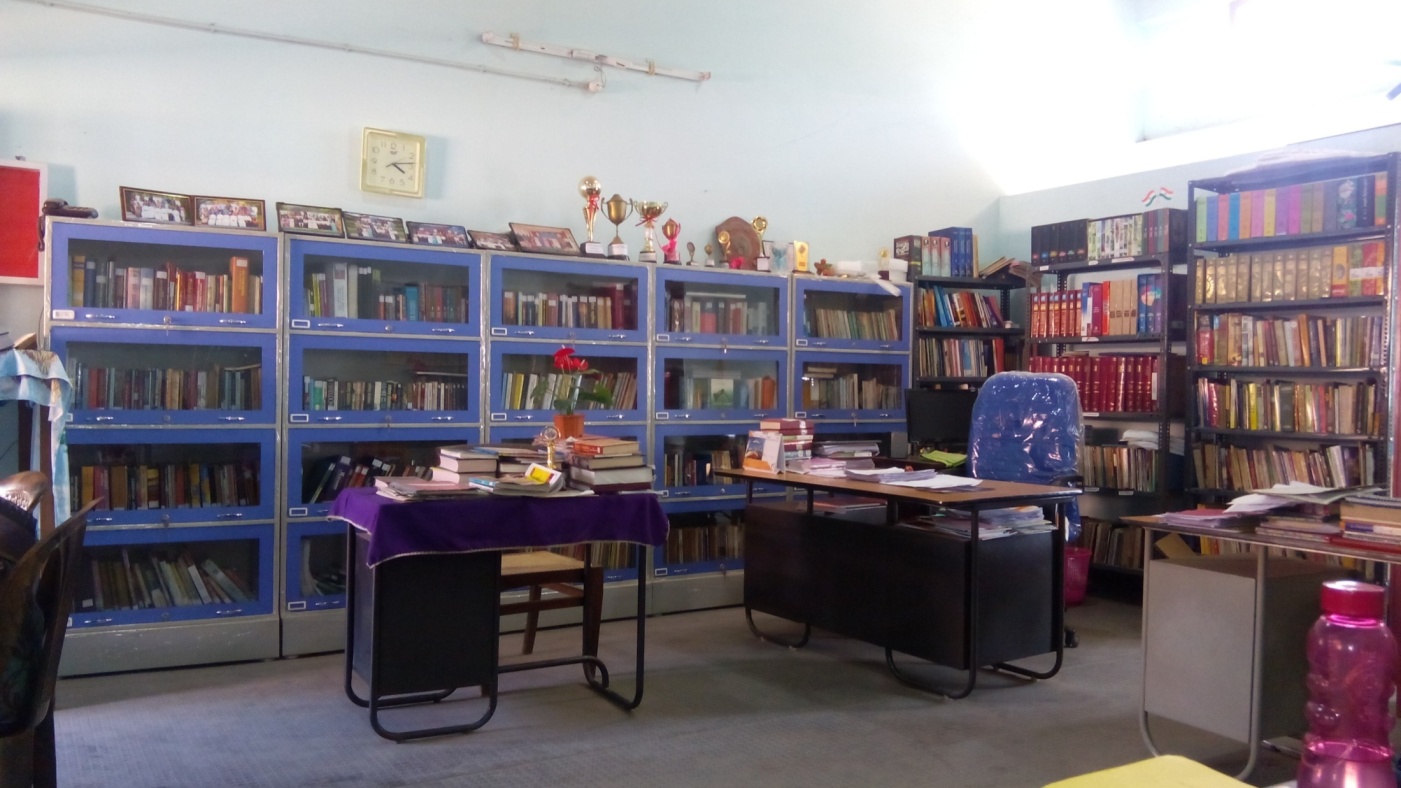 DEPARTMENT IN A NUTSHELL
DEPARTMENTAL SLOGAN: From Past - Through Present - For Sustainable Future
The Department of History Started functioning in 1982 was upgraded in 2001 with the introduction of B.A History course .Department of History offers graduate and post-graduate programme in History. The curriculum of the UG course carries specialization in Environmental History give strong foundation to students to in-depth areas of History. In view of the emphasis on the environment in the contemporary society, the course offered by the Department is community friendly, relevant in its contemporary setting and tries to find out solutions for problems which are seemingly inextricable confronting the society. In addition to the usual theory classes, the students are trained in bio-diversity conservation strategies and are brought up as an environmentally conscious and friendly new generation. We possess a historical museum and preserve Herbal Park in the premises of the College.
Name of the Department : PG DEPARTMENT OF HISTORY
Year of Establishment : 2001

Open Course – Environmental History in Indian Context

Add – on course : Certificate & Diploma in Tribals and Participatory Forest Management
Assistant Professors : 2
Assistant Professors on contract : 5
Email :

historypcm@gmail.com
COURSES OFFERED
B.A History Model II ( Government Aided Course)
M.A History ( Self Financing Course)
BEST PRACTICES
ECO – SEMINAR FOR SHGS
Students of History Department taken classes to Self Helping Groups in the nearby area of the College on Medicinal Plants with special emphasis to their regional relevance.
HISTO – INTERFACE
An interactive program with the tribes of Idukki District.
HITSO – BLAST
The interdepartmental Elocution competition conducted in every year in connection with Independence Day under the leadership of Department of History.
HISTO - MUSEUM CUM LABORATORY
A place to preserve and exhibit remnants with historical importance.
Coins, Currency, Ornaments, and Utensils, Polished and Non- Polished Ware etc.
PUBLICATIONS- A Research and Publication Wing is functioning under the Department of History.
Santhosh George – 'Highrange Charithrathile Valavuthirivukal'
Santhosh George – A search into the speeches of Mahatma
Santhosh George – Environmental History in Indian Context
Dr. Jobi John & Santhosh George – Migrants of the Western Ghats
Sr.Bincy Joseph – 'St.Chavara –The Great Social Reformer of Kerala'
Jincy Joseph – 'Amruthinte Nadu'
HISTO – RACE ( RACE – R

apid Action for Competitive Examinations)
'Histo-Race' is an effort by the Department of History, Pavanatma College to create in student's consciousness regarding their future and to find out their aptitude through the following ways.
HISTO – VISION
An hour allotted to the students of first, second and third year B.A.History students for Audio-Visual experience.

Every hour focuses on a particular topic.
HISTO – NEWS
The monthly journal of the Department of History

Include news on History, Economics, Forestry and general interest.
Histo Quiz Club

: The History Association organizes Quiz Program on every Fridays to equip students for competitive examinations.
Histo Debate Club

: The History association organizes Debate on current burning issues once in every month.
Minor Research Programmes:
Dr. Jobi John and Mr.Santhosh George completed minor research projects from UGC.
Well equipped Smart class rooms
The department of history has three well equipped Smart classes with Home theatre
Audio system.
Histo - Darsan :

Dept .of History conducts three days tour to the final year students to get acquainted with historical and Monumental Places.
"Back to First" :

It is an interaction program conducting by the department of history for the students to meet and dialogue with the first migrants of the high Ranges.